Aliens, dwarven zombies and silver spheres
This time I will talk about a saga that began in the '80s, but I discovered it many years later: Fantasm.
It really started in 1979. Don Coscarelli was the screenwriter, photographer, co-producer and editor. (Did he have 4 hands? Who knows…) The budget was very low and the financing was local. Most of the crew and cast were amateurs and people who aspired to a professional career. Despite everything, it became a cult film and gave rise to a saga that continued until recently. It was very successful with the public and also with part of the critics.
Angus Scrimm played a supernatural being known as the Tall Man. He wore a suit that was too small for him and platform shoes to appear even taller and slimmer. Tall Man pretended to be a simple businessman from the funeral industry, but he really turned the dead into a kind of dwarf zombies. With them, he planned to form an army of slaves to work for him on his planet, located in another dimension.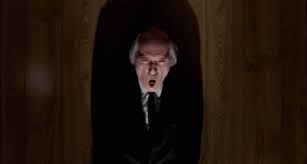 For such purposes, Tall Man has devices in the form of a metallic sphere (the sentinels), which can fly and display blades that stick into the skull of the victim, and then extract the blood. Coscarelli based his idea on recurring nightmares he had, where a silver sphere with a spike chased him through corridors.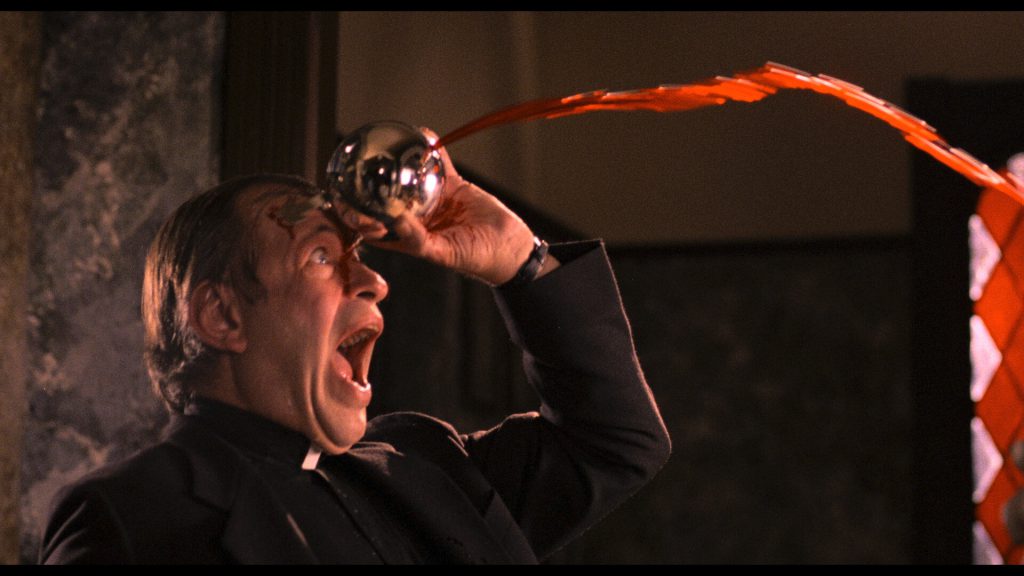 At first, the role of Jody Pearson was going to be assigned to Gregory Harrison, but then it was given to Bill Thombury.
Before we continue, spoiler alert: If you're thinking about watching the movie, you should stop reading now.
The Plot
It all begins with the death of a boy named Tomi, in Morningside Cemetery, while making love to a woman known as the Lavender Lady. She is actually Tall Man in another form.
Two of Tomi's friends, Jody and Reggie, go to the funeral. They believe that Tomi committed suicide. Jody has a 13-year-old brother named Mike. Since their parents' deaths, Jody had taken care of Mike. Jody forbade Mike to attend the funeral, fearing that it might affect him, as his parents' affected him. But Mike spies on them from afar and sees Jody and three other people carry the coffin after the funeral. It is then that he is surprised to see Tall Man lift the coffin with one arm and place it in a hearse.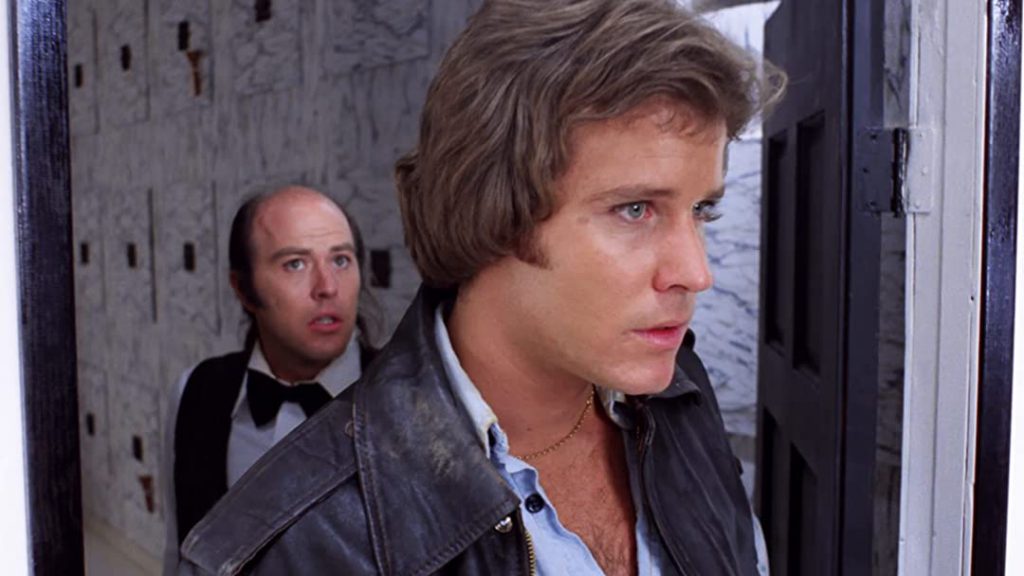 Mike tries to tell people what he saw but no one believes him. So he decides to investigate on his own. Thus he discovers that Tall Man is not alone. After confronting Tall Man and his henchmen, Jody is stabbed to death by the Lavender Lady (remember that she is actually Tall Man). Finally, they manage to crush him with a rock. Then Mike wakes up. It had all been a dream. But Mike is still worried and goes to talk to Reggie.
Reggie tells him that Jody died in a car accident and invites him on a road trip. When Mike goes to his room to pack, the Tall Man appears behind the mirror and the dwarfs try to capture him.
Here's the trailer:
The sequel
The second part begins right in the kidnapping scene with which the first ended. Reggie manages to protect Mike. But Mike can not accept the death of his brother and ends up in a psychiatric clinic. Tall Man returns for Mike and Reggie must rescue him again.
The Tall Man kills Reggie's family. So Reggie and Mike decide to join forces, arm themselves and confront Tall Man. During their crusade they discover the towns Tall Man passes through, which are completely deserted as a result of his work.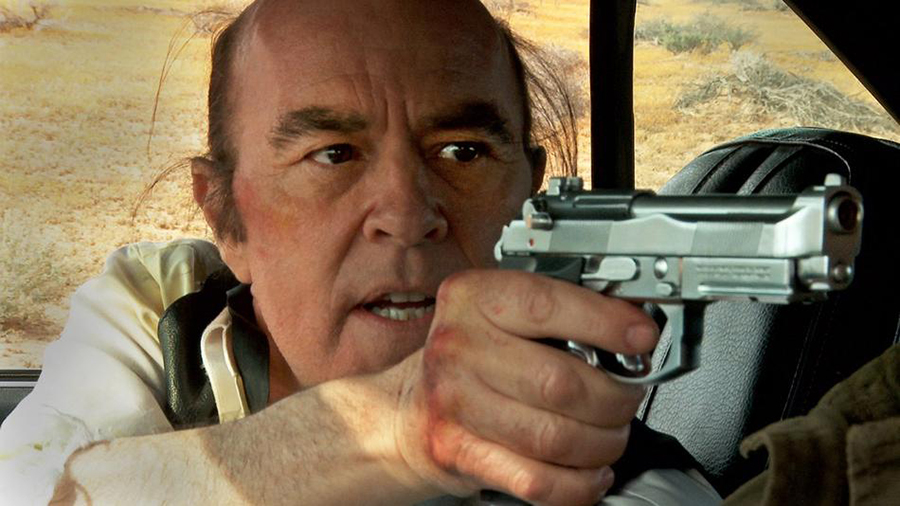 Mike has a dream about a girl named Liz Reynolds. She also dreams of Mike and knows what happens. Mike and Reggie interpret this as a possible clue and decide to search for her. Along the way they pick up a girl named Alchemy. Finally, everyone gathers in one of those ghost towns to face Tall Man.
Here's the trailer:
The third part
After Tall Man's apparent defeat in the previous film, a new Tall Man emerges from the dimensional portal. Reggie manages to survive, but finds Liz dead and Mike injured. The Tall Man tries to take Mike away, but Reggie threatens to kill everyone with a grenade. The Tall Man walks out but promises to return when Mike is well again.
Mike spends 2 years in a coma in the hospital. There, he has a near-death experience. In that dream, Jody appears to him, but Tall Man interrupts them. Upon awakening, a demonic nurse tries to attack him, but Mike defeats her. The moment she dies, Reggie appears.
Once at Reggie's house, the Tall Man appears through the portal. Tall Man and Reggie fight . Tall Man turns Jody into a charred sphere and carries Mike through the portal.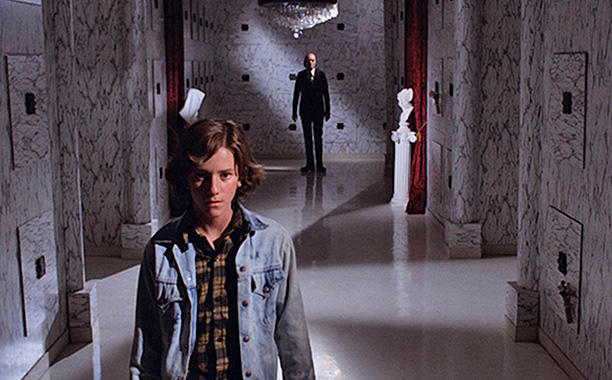 But before that, the sphere that was once Jody says something about a town called Holtsville in Idaho. Reggie takes this as his friend's attempt to help him and heads over there. Upon arrival, a group of looters captures him. A boy named Tim rescues him and kills the looters.
After burying the bodies, Tim tells him that the Tall Man took his parents and destroyed the town. The next day they find the tombs empty. Reggie tries to leave Tim at an orphanage, but the boy hides in his vehicle and manages to go with him.
Reggie enters a mausoleum and fights one of the spheres, but before he can defeat it. Two women, Tanesha and Rocky, capture him. Reggie tries to warn them, but the sphere kills Tanesha. Then Tim shows up and destroys the sphere with his pistol.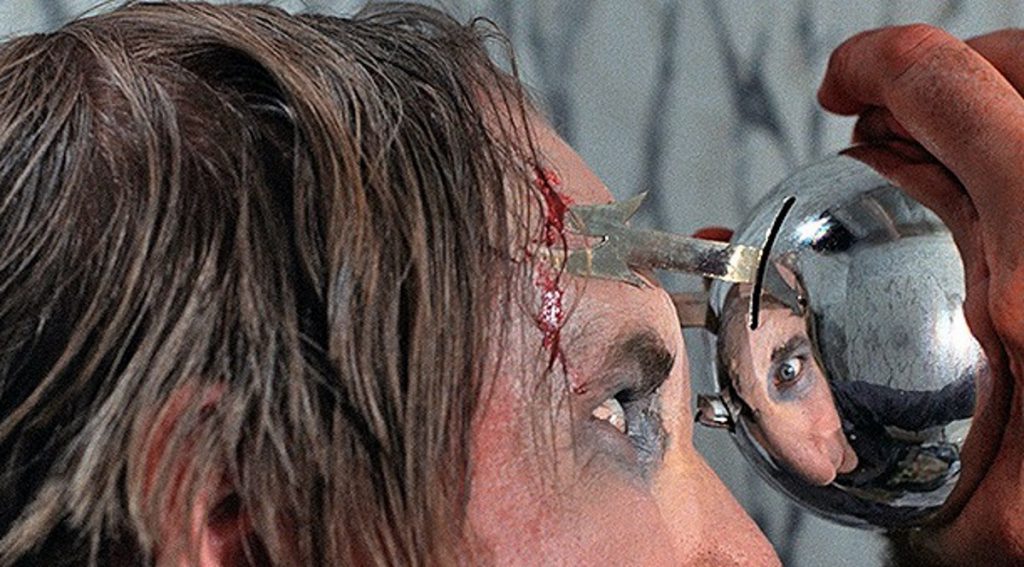 The three join forces and begin following a group of Tall Man's henchmen. At night, Jody meets Reggie in a dream and guides him to Tall Man's lair. There they manage to rescue Mike. When Reggie wakes up, Jody opens a portal and Mike appears. Tall Man tries to follow them, but Reggie closes the portal, cutting off Tall Man's hands.
After fighting off the henchmen, including the looters turned into zombies, they arrive at a large mausoleum in the town of Boulton. They find a cryogenic facility and Mike remembers that Tall Man's weakness is the cold.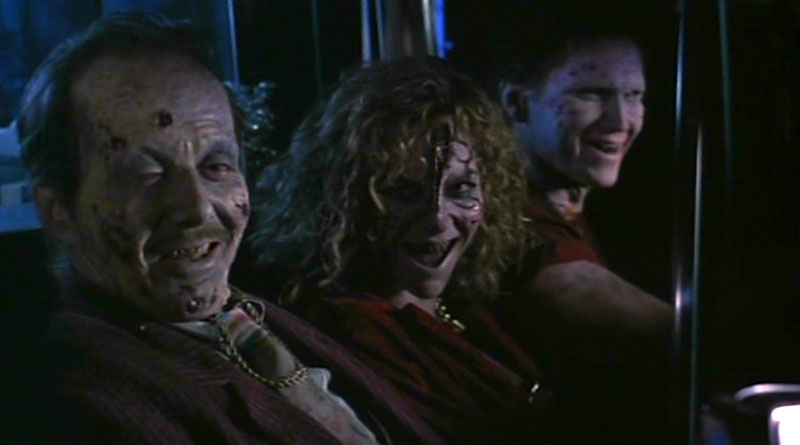 Meanwhile, Reggie, Rocky, and Tim fight off the minions, Mike communicates telepathically with the sphere (Jody), who explains that the Tall Man is trying to create an army to conquer all dimensions. They then see Tall Man extract the brain of a newly created dwarf and insert it into one of the spheres. Tall Man senses their presence and recaptures Mike.
The rest of the team, with the help of Jody, manage to defeat the henchmen and arrive at the embalming room, just as the Tall Man is about to cut Mike's head open. Rocky stabs him with a spear soaked in liquid nitrogen and together they lock him in the freezer. A golden sphere erupts from his head and tries to attack them, but Reggie captures it and, by joining forces, they manage to get it into a nitrogen tank.
Mike checks his head wound. He finds yellow blood and a golden sphere under his skin. His eyes turn silver and he begins to complain about the cold. He then realizes that the Tall Man has made him just like him and asks the others to back off, before running away. Jody leaves too.
Just as the others are about to leave, they discover an army of silver spheres. The spheres pin Reggie against the wall. Reggie tells Tim to run. Then, Tall Man appears. Immediately afterwards, a zombie emerges from the freezer and attacks Tim.
Here the trailer:
The fourth part
The next movie continues in this same scene. Contrary to what one might think, the Tall Man lets Reggie go, saying that "the endgame is coming." Reggie searches for Mike and, on the way, he confronts a demon and rescues a woman named Jeniffer. Reggie tells her about the Tall Man, but she turns out to be one of Tall Man's henchmen and attacks him with two metal spheres coming out of her breast. Still, Reggie manages to beat her.
Meanwhile, Mike tries to escape his transformation, by traveling through desert areas, while remembering his life, before the Tall Man appeared, and returns to see a seer he had consulted years before. The Tall Man then appears and says he's taking Mike to "prepare him for the passage."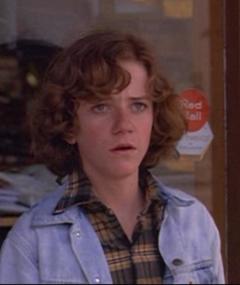 In Death Valley, Mike tries to kill himself, but the Tall Man doesn't let him and extends his hand, as if offering help. But Mike does not accept it and escapes through a portal.
In this case, he has traveled back in time, to a laboratory in 1860. There he meets a man named Jebediah Morningside. At first he is scared, because Jebediah looks just like Tall Man and because he also sees the seer there.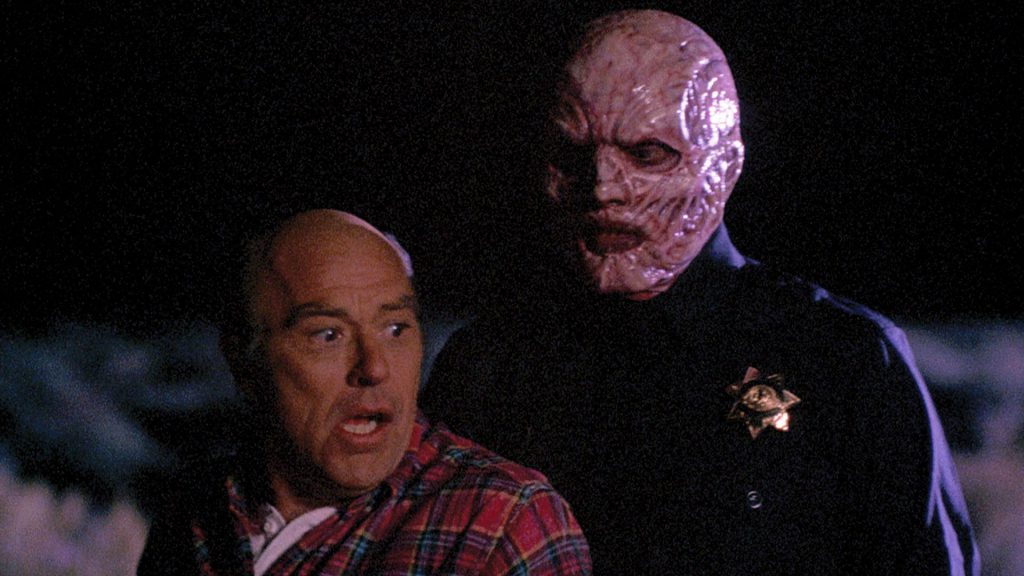 In the desert, Mike discovers that he is developing telekinetic powers. Jody appears before him, but Mike reproaches him for abandoning him. Mike then begins to work on a device, using parts of a metallic sphere. He then goes through a portal and finds himself in a deserted town. There he meets the Tall Man and manages to escape with the help of Jody.
Meanwhile, Reggie arrives in Death Valley and, after defeating a group of henchmen, meets Mike and Jody, who emerge from a portal. After meeting with Reggie, Mike tells him not to trust Jody. Mike and Jody travel to Jebediah's house and see him perfecting his invention: a machine that allows a portal between dimensions to open.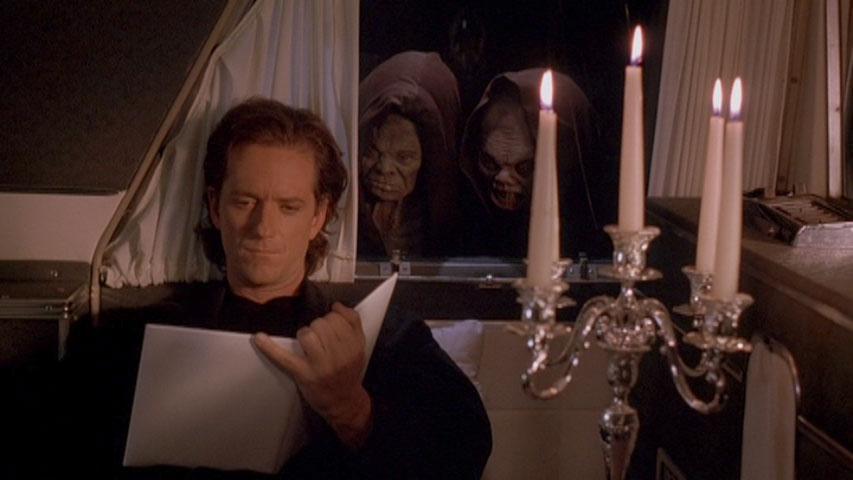 Mike tries to kill Jebediah but fails. Jebediah disappears and Tall Man takes his place. During the fight, Mike has the Tall Man kill Jody. Mike escapes to Death Valley, pursued by the Tall Man.
Reggie tries to fight him but fails. Mike then sticks the sphere he had built into Tall Man's neck. At this point, Mike turns on the vehicle's engine, which turns out to be the real weapon, some sort of interdimensional bomb. The Tall Man then disappears, but another one just like him emerges from the portal, revealing that there are actually many like him.
Tall Man removes the golden sphere from Mike's head and disappears through the portal. Reggie follows him. Mike remembers one night he got on the ice cream truck with Reggie. Then they both listen to the last dialogue they had in the present. Mike asks if he heard it, but Reggie tells him it's just the wind.
Here's the trailer:
Part Five
After much wandering, Reggie finds a new clue about Tall Man and Mike. Meanwhile, Mike has awakened from a long slumber and Jody's spirit begins to guide him. The 3 gather together with old allies and prepare for the final battle.
Here the trailer:
Bibliography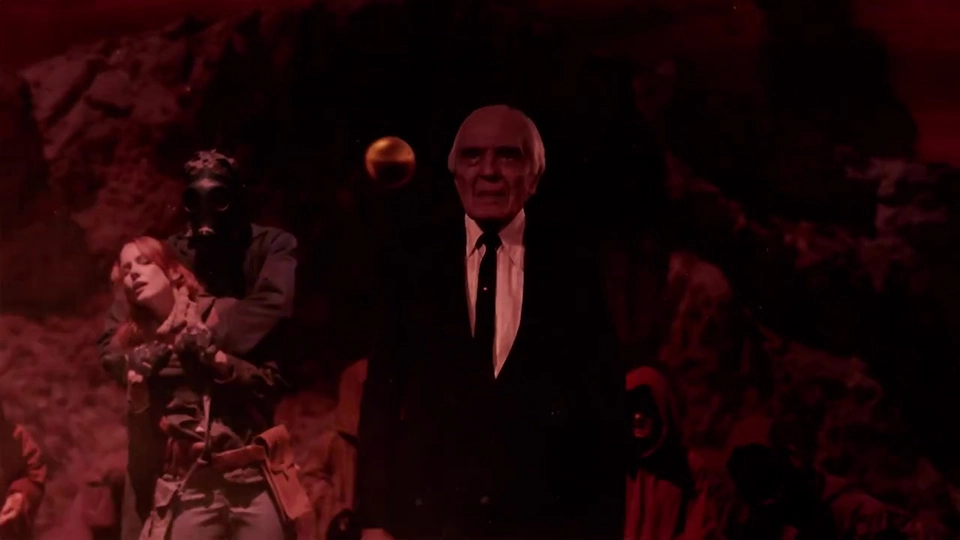 ---
My comic book, "My First Job" is now available in my e-shop:
Also available on the following platforms:
---
---