Did Boris Karloff just transform into Silver Surfer?
This time I will talk about a movie I saw when I was a child and I was lucky enough to see it again recently. It is a loose adaptation of "The color out of space" by Lovecraft. A film that received the name of "Die monster die".
If you're wondering what this has to do with Silver Surfer, read on. Anyway, if you are interested in the character I made another post about him that you can read here.
This film was one of the first I saw, which featured the performance of the great Boris Karloff. As director, we find Daniel Haller. Nick Adams, Freda Jackson and Susan Farmer complete the cast. It was shot between February and March 1965 at Shepperton Studios.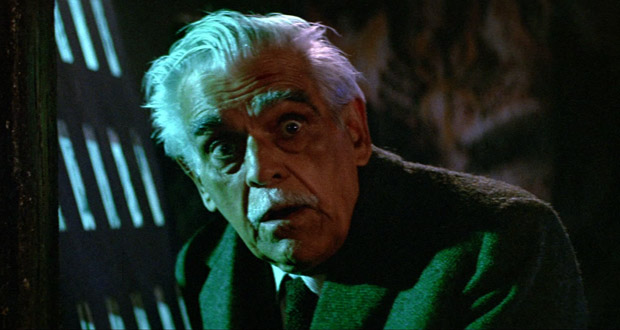 American International Pictures published it on October 27 of the same year in the United States. It was released in the UK on February 20, 1966.
Before we continue, spoiler alert: If you're thinking of seeing the film, you should stop reading now.
The Plot
A scientist from the United States, named Stephen Reinhart, travels to Arkham, England, to visit his fiancée, Susan Witley, whom he met at university. As soon as he arrives in town, he only has to pronounce his girlfriend's surname and everyone just refuses to help him. So he has to walk to the family property.
Along the way, he goes through a forest where, strangely, all the trees are charred. Arriving at the mansion, his girlfriend's father, Nahum Witley, receives him with hostility. But Susan greets him happily and takes him to the bedroom of her mother, who wanted to talk to him.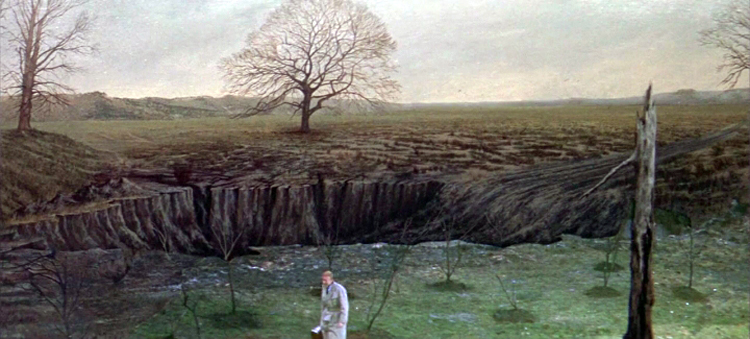 Upon entering the room, he cannot clearly see the woman, who remains hidden behind the curtains of her bed, arguing that her health problems do not allow her to expose herself to light. She shows Stephen some jewelry belonging to her maid, Helga, who recently fell ill and mysteriously disappeared. She asks Stephen to find Helga, but also to take Susan away from that place.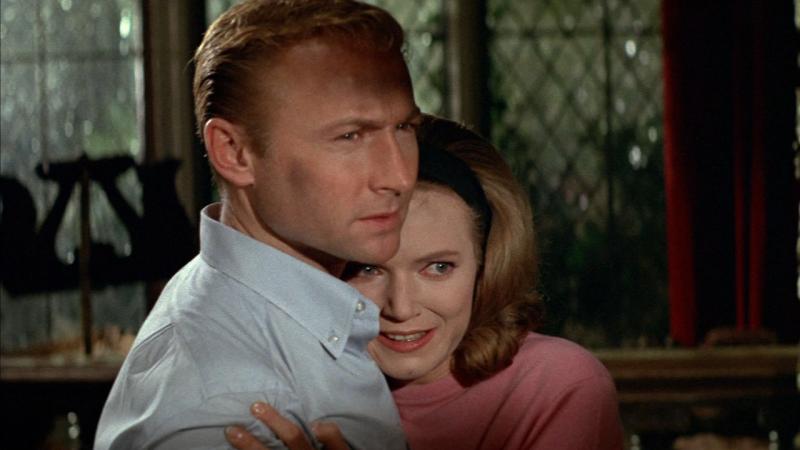 Over dinner, Stephen asks about the charred forest. Nahum says it was a fire, but Susan confesses that no one knows what really happened there. At that moment, the butler, Mervyn, collapses and falls to the ground.
More strange things begin to happen: strange sounds, a mysterious figure that terrifies Susan… Eventually, they learn that Mervyn has died. What looks really strange is that Stephen sees Nahum bury him in the woods. When he tries to follow the old man, he discovers a strange green light coming from the greenhouse.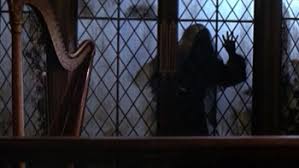 The next day, Stephen returns to town to try to get information on Susan's grandfather, Corbin Witley. He interviews Dr. Henderson, but can't get him to say anything. He has better luck with the doctor's secretary. According to the woman, Old Witley had died in the doctor's arms, but under strange circumstances.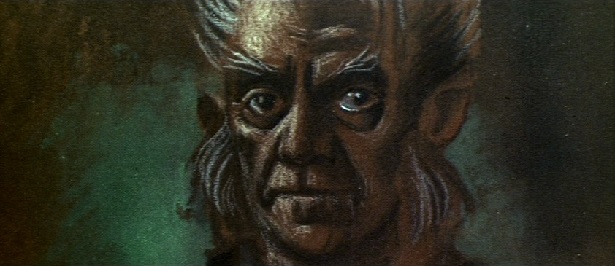 Together with Susan, he goes to investigate the greenhouse. The door is locked, but Susan knows of a secret entrance. As soon as they walk in, Susan can't help but notice a sweet smell. Immediately, they discover abnormally large plants and animals. One of the plants tries to attack Susan.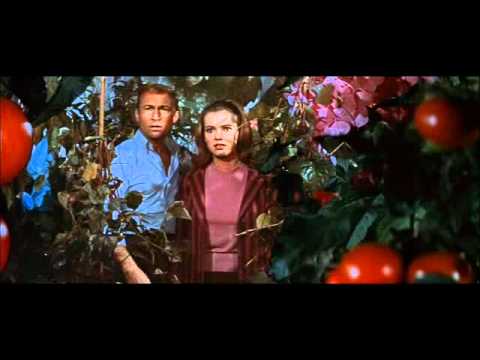 It doesn't take them long to discover a machine that is emitting radiation and fragments of a meteorite that is also emitting radiation. Coincidentally, Susan remembers that both her mother and Helga worked there. If we get realistic, the radiation would have to be affecting them too, but that was the way they made movies at the time.
Susan confronts her father, but Nahum argues that his experiments could solve world hunger. At this point, Susan's mother becomes aggressive (presumably due to insanity caused by the radiation or physical deformity caused also by the radiation) and is killed by the protagonists' attempts to defend themselves.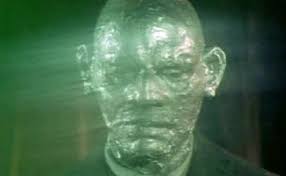 After burying his wife, Nahum explains that the meteor fell from the sky and caused the plants to grow. But now he regrets his actions, so he decides to destroy the meteorite. But when he tries, the mysterious figure, who turns out to be Helga, attacks him with an axe. Helga accidentally falls on the meteorite, causing Nahum to be exposed to a massive amount of radiation. This turns him into some kind of shiny silver man who tries to attack Stephen and Susan. Will the lovers manage to escape this nightmare? You'll have to watch it to find out.
Here the trailer:
Bibliography:
https://en.wikipedia.org/wiki/Die,_Monster,_Die!
---
My comic book, "My First Job" is now available in my e-shop:
Also available on the following platforms:
---
---