Working on the sequel: character sketches
I'm now working on the second part of "My First Job". Here, I want to share some character sketches, that show a new character and some changes in the appearance of some of the older ones. If you don't quite kown what I'm talking about, check the first part.
New Character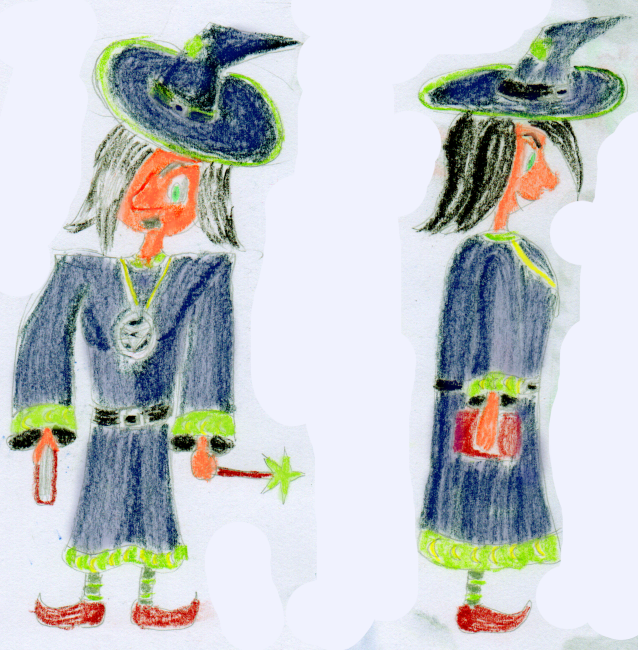 She is Brunhilda: A brave little witch, with a lot of character, who will be helping Venicio in his new adventures.
This would be a first sketch of how she would look like.
Cornudo's New Look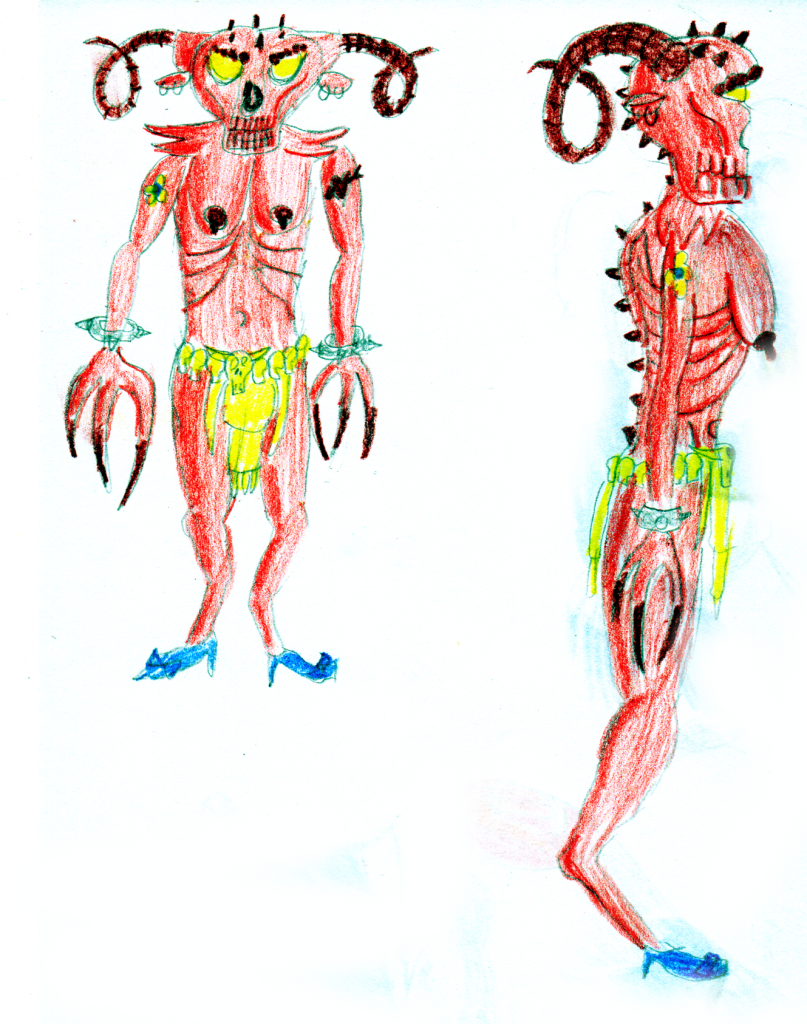 For the sequel, I made some small changes to it. I swapped its sawtooth smile for a more ghastly one to make it look scarier.
With that same premise in mind, I highlighted the ribs, added some bony protrusions on the shoulders and on the spine.
I also twisted the horns, added some pretty topknot to the shoes and replaced the ragged loincloth with another made of bones.
To give it a rock attitude, I studded the bracelets and added some pretty tattoos on the arms. This would be the sketch of how it would look like.
René's New Look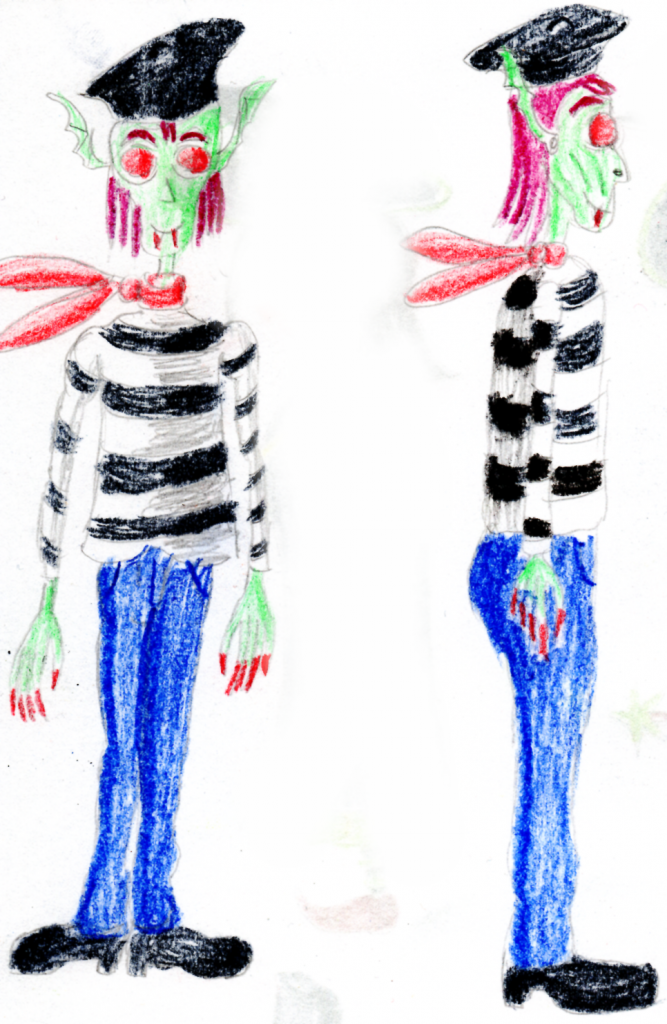 In early drafts he looked a lot like Dracula and some beta readers mistook him for that character. An emergency wardrobe change had to be made to give him a more French look. But I was not fully satisfied with the result.
So, for the sequel, I have decided to practically redraw him from scratch, already with the typical costumes included and some changes to his features to give him a more personal vision of what a vampire would look like. This time he is much slimmer, with a more modern hairstyle, bulging eyes and ears in the shape of bat wings.
This is a sketch of how he would look like.
Katty's New Look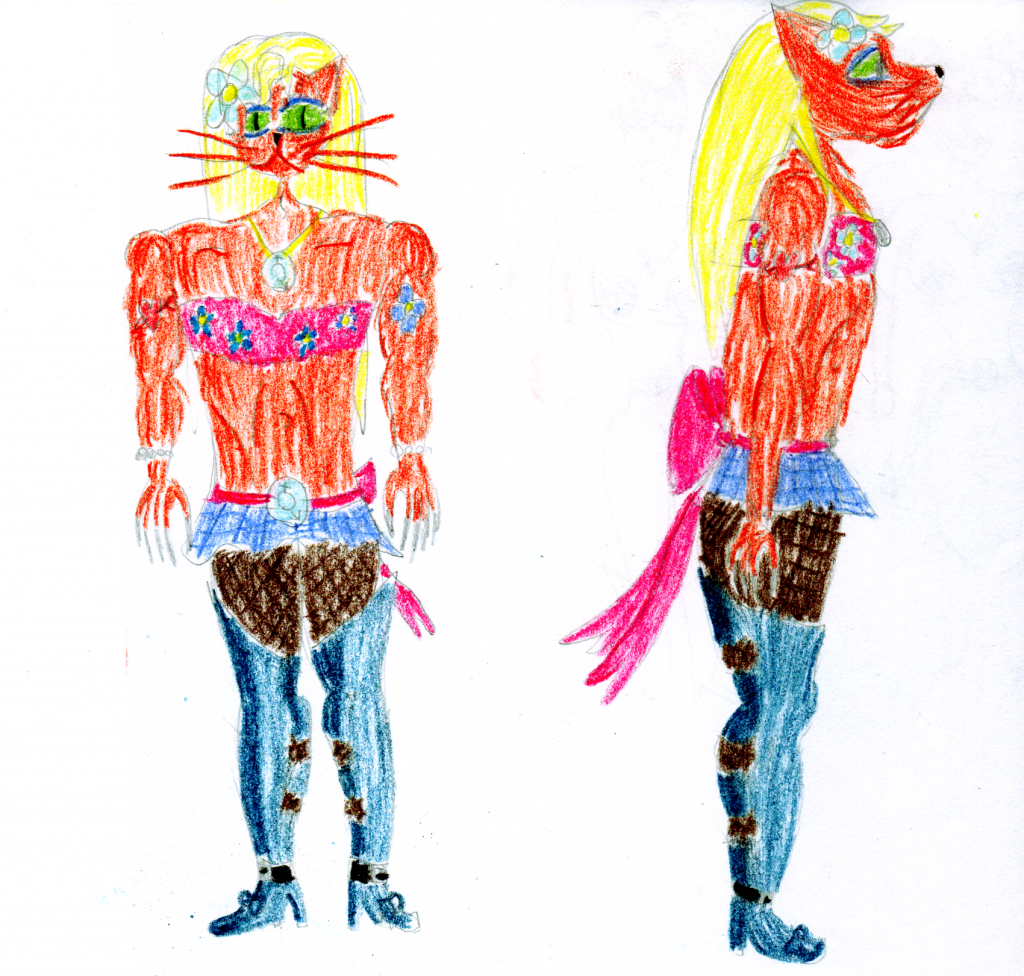 For the sequel, I have decided to polish her image a bit. I came up with a look halfway between a prostitute and a sailor scout: I changed her red high heels for long boots, added a plaid design and a topknot to her skirt, a floral design on the brassiere, a pendant on her necklace , tattoos on her arms and a flower in her (now longer) hair.
This would be a sketch of how she would look like.
Evanescencia's New Appearance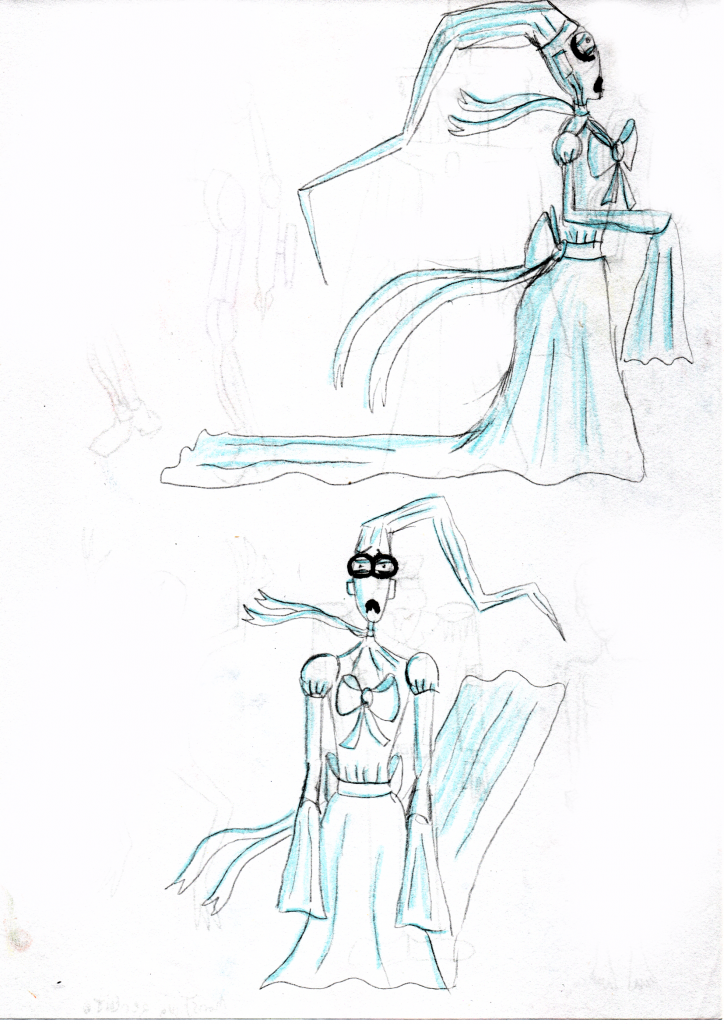 Continuing with the idea of ​​the topknot , I also added some details to her outfit:
A bulge at the shoulders, pleats at the neck, waist and hat, tighter sleeves that end in a semi-transparent fabric covering the hands.
It is no longer a plain and flat sheet, but she still looks like a ghost. This is a sketch of how she would look like
Peludo´s New Look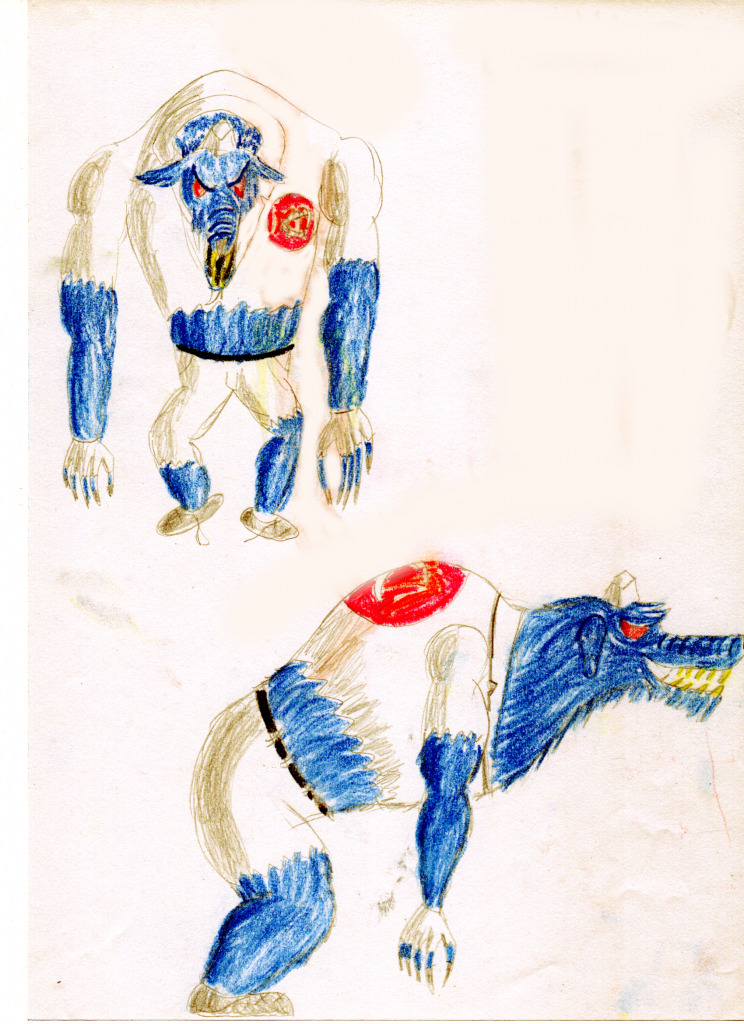 In this case, I kept more or less, the same figure, but made it stronger and more deformed.
I also changed the color of his hair to a more bluish one, tore his clothes more (before, he only had torn gloves) and added the logo from the fast-food where he works. 
This would be a sketch of how he would look like.
And that's all for now. Theese images will be modeled in 3D. I'll share some renders soon. So, stay tunned.
---
My comic book, "My First Job" is now available in my e-shop:
Also available on the following platforms:
---
---