The 12 Labors of Hercules
This time I will talk about the 12 labors of Hercules.
A little background
After impregnating Alcmene, the mother of Hercules, Zeus proclaimed that the next son of the house of Perseus would be king. Hera then caused Eurystheus, Hercules' cousin, to be born three months before him and, as he was from the house of Perseus too, he inherited the throne.
Much later, Hera drove Hercules into a fit of madness, causing him to kill his wife and children. Tormented by guilt, he consulted the oracle of Delphi. As penance, the oracle advised him to put himself at the service of Eurystheus. But Eurystheus did not trust Hercules and decided to give him the most difficult tasks he could think of, hoping that he would die trying or end up humiliated.
Job number 1
In Nemera, a lion with iron and bronze skin, wreaked havoc among the population. So Hercules had to killed him. Since the weapons could not penetrate its skin, the hero suffocated it with a deadly embrace. He then dressed in its skin and used its head as a helmet.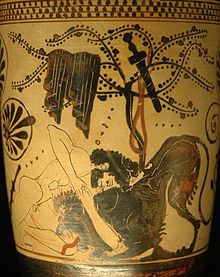 Job number 2
In Lerna lived a hydra that, like all hydras, had several heads that grew as they were cut off. To defeat it, Hercules enlisted the help of his cousin Yolao, who was burning the roots of the heads as the hero cut them off.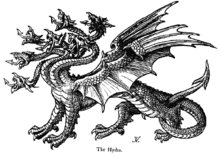 Job number 3
In Erymanthus, there lived a huge boar with tusks that could uproot trees. This beast fed on human flesh and terrified the local population. Eurystheus commissioned Hercules to bring it back alive. But when he saw it in his palace he got scared.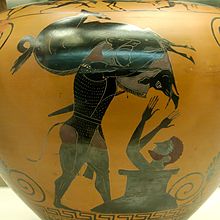 Job number 4
In Ceto, there was a hind, which had golden horns and bronze hooves. It was one of the 5 hinds that Artemis had tried to capture, to hook them to her chariot, but it managed to escape. Hercules was supposed to capture it alive, but it was so fast that his arrows could not hit it. He pursued it day and night to the country of the Hyperboreans. It took a year to catch it. One day, taking advantage of the fact that the hind was drinking, he shot an arrow at it that pierced both legs, passing only through sinews and bones. Thus, he managed to capture it without spilling its blood.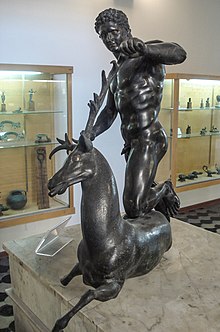 Job number 5
In Stymphalus, there were some birds of prey, which had beaks, wings and claws of bronze. Their poisonous droppings ruined crops. Hercules was to kill them, but they could easily evade his arrows. So Athena gave him a bronze bell, which could scare them. The birds fled. Years later, the Argonauts found them on the island of Ares, in the Black Sea.
Job number 6
On this occasion, Eurystheus' goal was to humiliate Hercules. King Augeas had cattle that, by design of the gods, never got sick. So he came to have so many cows and goats that the country was left barren because of the manure. Hercules had to clean the stables in one night, something that seemed impossible. But he diverted the course of the Alfeo and Peneo rivers, so that the water would quickly clean everything.
Job number 7
In Crete there was a bull that spit fire through its nose. This bull was the father of the Minotaur. Hercules managed to overpower the bull and carry it across the Aegean Sea to the palace of Eurystheus. The king wanted to offer it as a sacrifice to Hera, but she rejected it and Eurystheus set it free. Years later, Theseus managed to kill it on the plain of Marathon.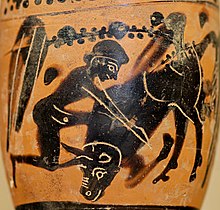 Job number 8
Hercules had to capture the 4 mares of Diomedes. These animals ate human flesh. Their owner had them chained and fed them with the meat of his guests. Later, these mares would die on Mount Olympus, devoured by beasts and vermin. According to legend, Alexander the Great's horse, Bucephalus, descended from one of these mares.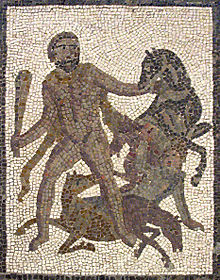 Job number 9
Hippolyta, queen of the Amazons, had a magic belt that her father, Ares, had given to her. Hercules had to steal it. In one version, he arrived on a ship at the port of Themyscira and Hippolyta promised to give him the belt. But Hera disguised herself as an Amazon and spread the rumor that Hercules had kidnapped Hippolyta. The Amazons then attacked the ship and Hercules was forced to fight and kill Hippolyta. In another version. Hercules kidnaps Melanippe, Hippolyta's sister, and demands the belt as ransom.
Job number 10
The giant Geryon is described as an anthropomorphic being formed by three bodies, with their respective heads and extremities, although not many details are ever given. This Geryon had a herd of red cows and oxen. Hercules had to take them to Eurystheus. But first he had to defeat a dog named Ortros and Geryon himself.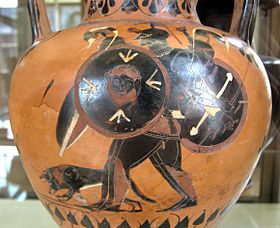 Job number 11
On this occasion, Hercules had to go down to Hades and take Cerberus. For this mission, he prepared himself in the mysteries of Eleusis and in those of Orpheus (more on Orpheus here). Hades allowed him to take it away if he managed to overpower it first, without using weapons. Hercules complied, but when he saw it, Eurystheus got scared and ordered him to return it.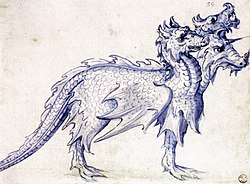 Job number 12
Hercules was to bring Eurystheus a golden apple from the garden of the Hesperides (dusk nymphs, daughters of Zeus and Themis). This garden was guarded by a 100-headed dragon named Ladon. Hercules did not know the way. But he had managed to free Prometheus (more on Prometheus here) and the titan advised him not to take the apple with his own hand, but to send Atlas instead. So the hero went to see Atlas, who had been condemned to hold the sky on his shoulders, and offered to temporarily take his place in exchange for him going to fetch one of those apples.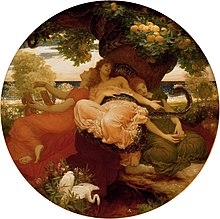 Once his penance was over, Hercules traveled the world trying to do justice and eventually died, as I tell in this post.
Bibliography:
Before the beginning, by Ariel Pytrell.
---
My comic book, "My First Job" is now available in my e-shop:
Also available on the following platforms:
---
---