Monsters are coming out… of the closet
This time I will talk about a not so well known work, by great Clive Barker, which over time became a cult film: Night Breed, based on his novel Cabal.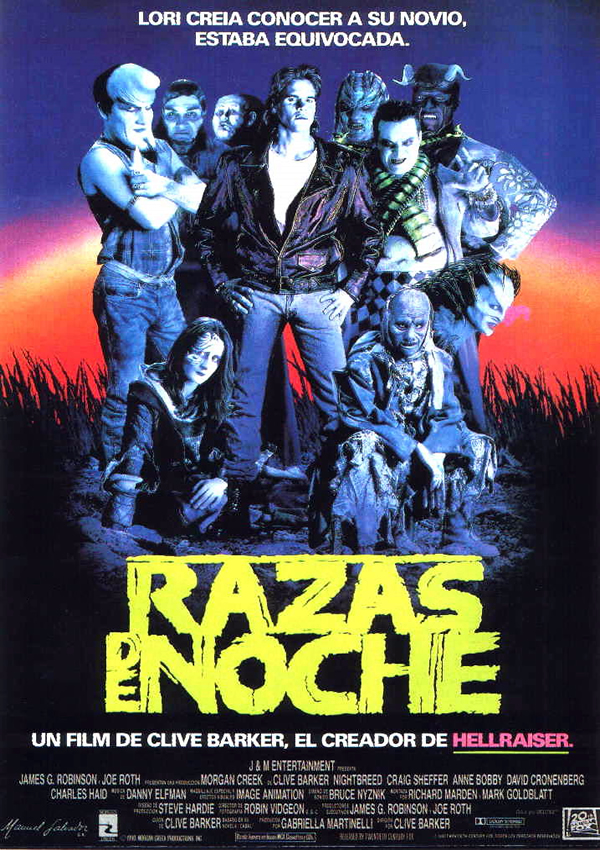 The film was released in 1990. I remember that, in my country, it was released directly on VHS. I found out about it from a television commercial, and I was really curious about it. But at that time I didn't have a VHS player and I couldn't watch it. I didn't hear from it again until much later, when I read a mention about it on some internet forum.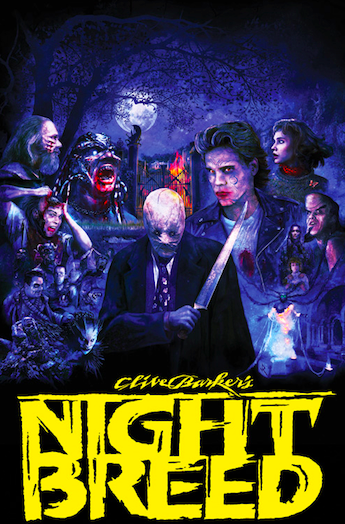 It seems that it had the same luck in the rest of the world: The reception of the public, at the time, was very poor. But like I said before, over time, it became a cult movie.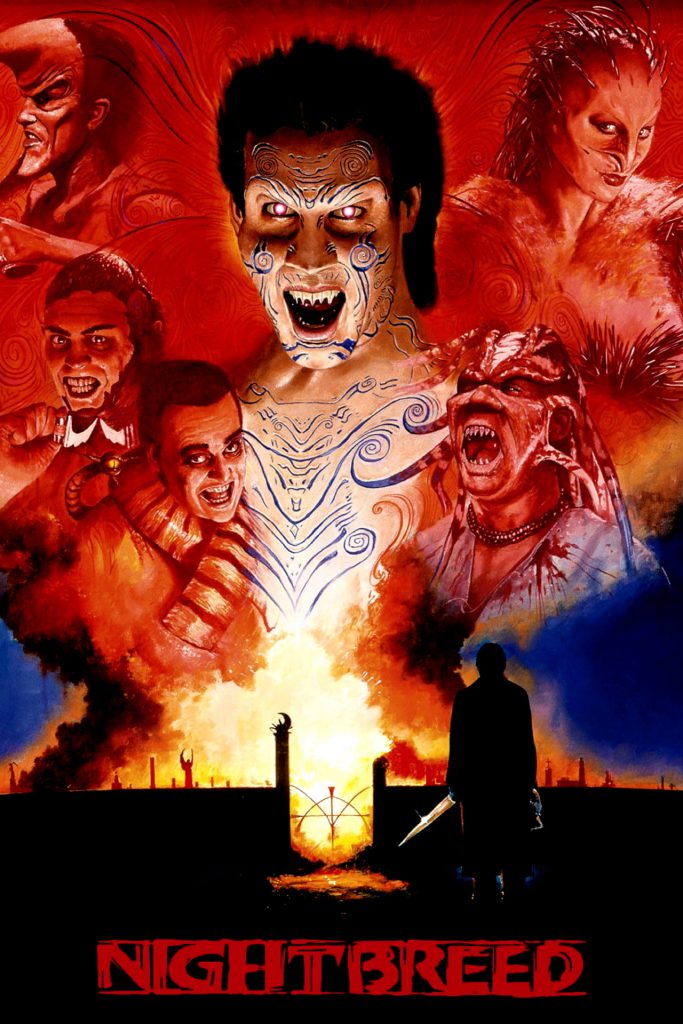 The plot
Aaron Boone is an ordinary boy, for now. But he is having dreams about a place: The city of Midian. Thousands of monsters live ther. His girlfriend, Lori, convinces him to go to a psychologist. Thus, Boone arrives at the office of the doctor Decker (interpreted by David Cronenberg).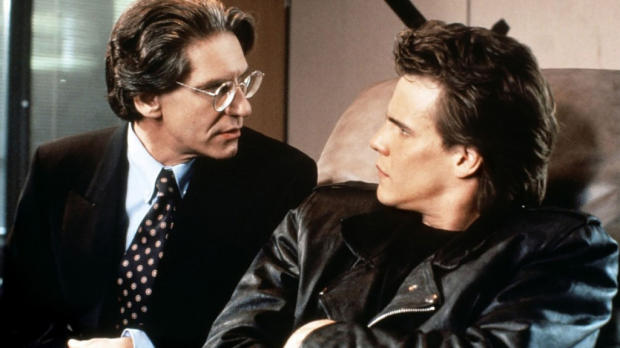 Decker turns out to be a serial killer looking for a scapegoat. He sees Boone as a perfect fit for what he's looking for, so he starts drugging him with LSD and trying to convince him that he's a murderer.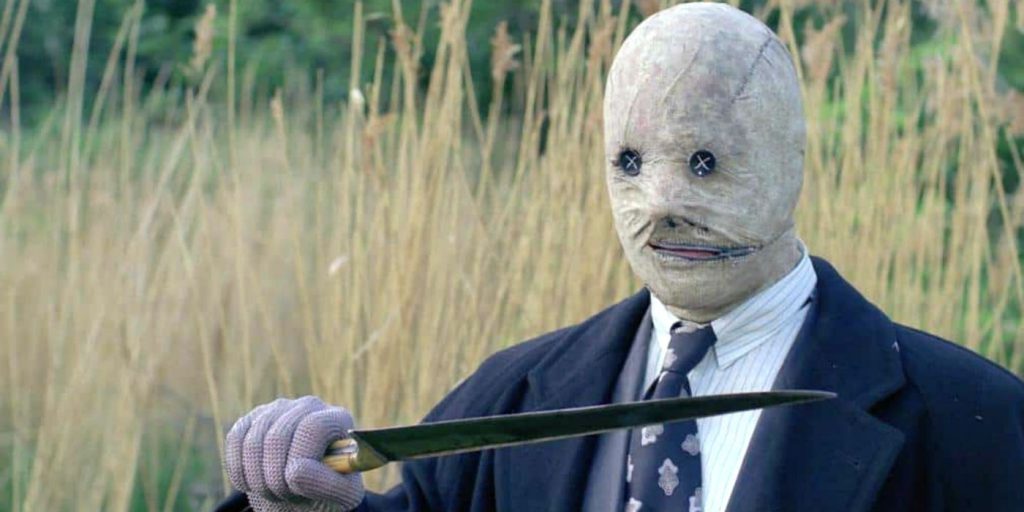 I won't relate how, but eventually, Boone comes to Midian. On that first visit, the monster did not wellcome him, because he looks like a normal human, and the citizens of Midian live hidden there, to protect themselves from the persecution of humans. Actually, they are good people, who only want to live in peace, with their children (among the monsters there are women and children).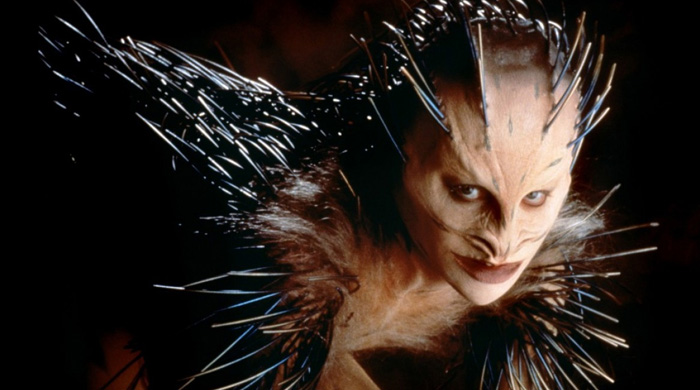 Monsters also worship a god called Baphomet: a creature with spider legs sticking out of its head. It really is a character that appears briefly at the end, but I remember it because it is one of the things that I saw in that television commercial and it is what allowed me to identify the film years later.
So Boone tries to go back to his previous life, but by then, Decker has convinced the police (and some gun-loving civilians) that the Midian monsters are a threat and they decide to attack the city with a warlike arsenal, which seems to have come from the army, rather than the police.
Thus, Boone is caught in the battle and dies. But a bite from one of the monsters allows him to revive and not only that, but also to awaken his true nature as a monster.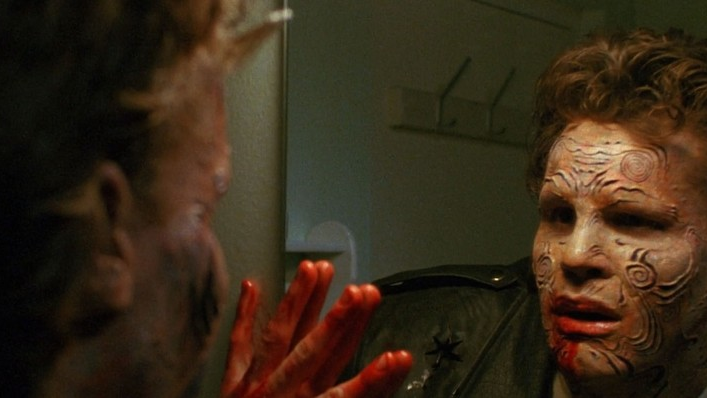 This is how Boone face the dilemma of trying to continue his life as a human, alongside his girlfriend, or leading the monsters in the fight for survival.
A gay metaphor?
There are many theories that argue that Barker tried to make a gay allegory in this film. Some talk of the unconsummated relationship between therapist and patient, that exists between Boone and Decker. Some talk about Boone's fear that his girlfriend will find out about his monster nature and reject him. Perhaps the most obvious metaphor is the persecution that monsters suffer from humans, at the same time that the movie establishes a contrast with Decker who, despite being one hundred percent human, his condition as a psychopath makes him the true monster of the story.
Conclusion
Apart from the ideology of the film, it stands out for the number of strange characters that, sometimes, even appear only in a brief cameo. A masterpiece! Highly recommended!
Adaptations
They made a series of comics that tell the same story as the movie and continue the plot further.
They are planning a television series based on the story.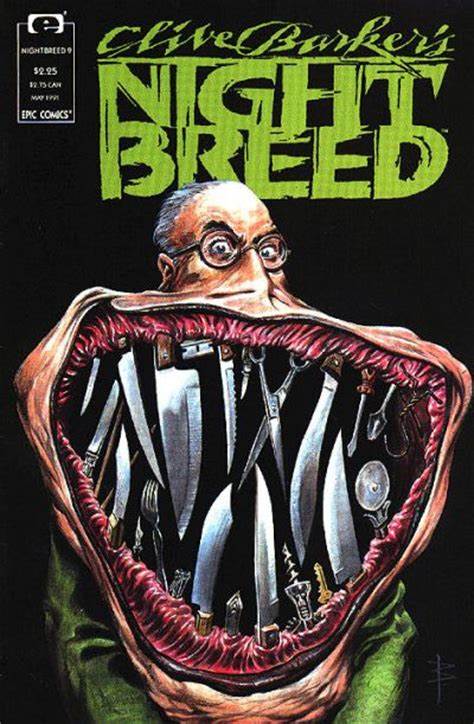 Here the trailer:
Bibliography:
---
My comic book, "My First Job" is now available in my e-shop:
Also available on the following platforms:
---
---