A salad of hookers!
This time I will talk about a fun and transgressive movie from the '90s: Frankenhooker.
To be honest, the first time I heard the word frankenhooker was in this song:
Knowing the band (and knowing horror movies even better) I figured It might have been based on some bizarre horror movie, but it wasn't until recently that I came across it.
The premiere
The film was released in 1990 (although it looks like an '80s movie). Its director was Frank Henenlotter, the same one who directed Basketcase, Basketcase 2 and Brain Damage. They had to delay the release, due to the film initially receiving an R rating from the MPAA.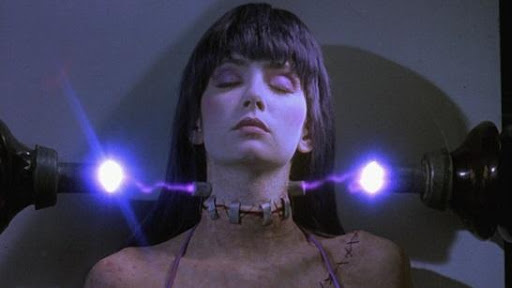 In the same year Shapiro-Glickenhaus Entertainment released it on VHS. It had an interactive box that, when you press a button, would play a recording of the main character repeating his catchphrase (more on that later). On November 8, 2011, Synapse Films released it on Blu-ray, along with a copy of the original poster. A similar DVD edition came out on September 10, 2013.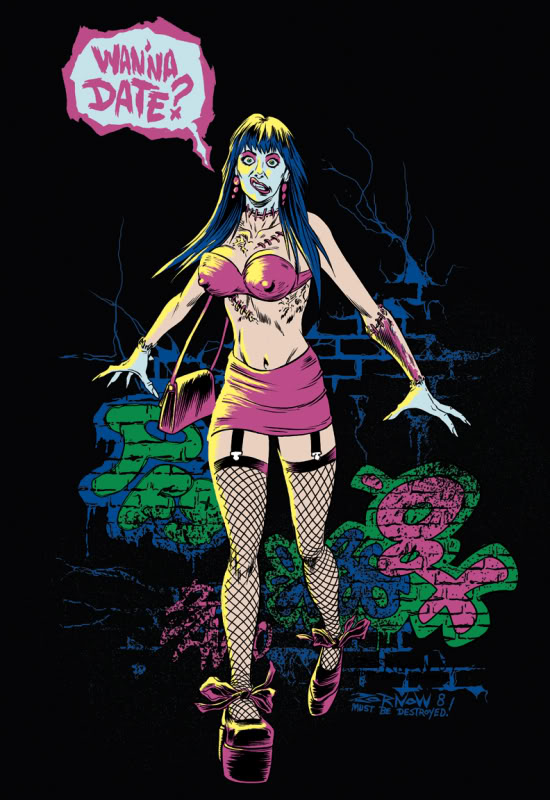 Reception
The film has a 57% out of 14 reviews on Rotten Tomatoes, with an average of 5.09/10. Other media wrote reviews acknowledging the film's absurd but funny spirit.
Before we continue, spoiler alert: If you're thinking of watching the movie, you should stop reading now.
The Plot
Jeffrey Franken (played by James Lorinz) is a bioelectricity scientist living in New Jersey. Early on, we see him experimenting on a brain, which appears to be alive, submerged in a strange liquid.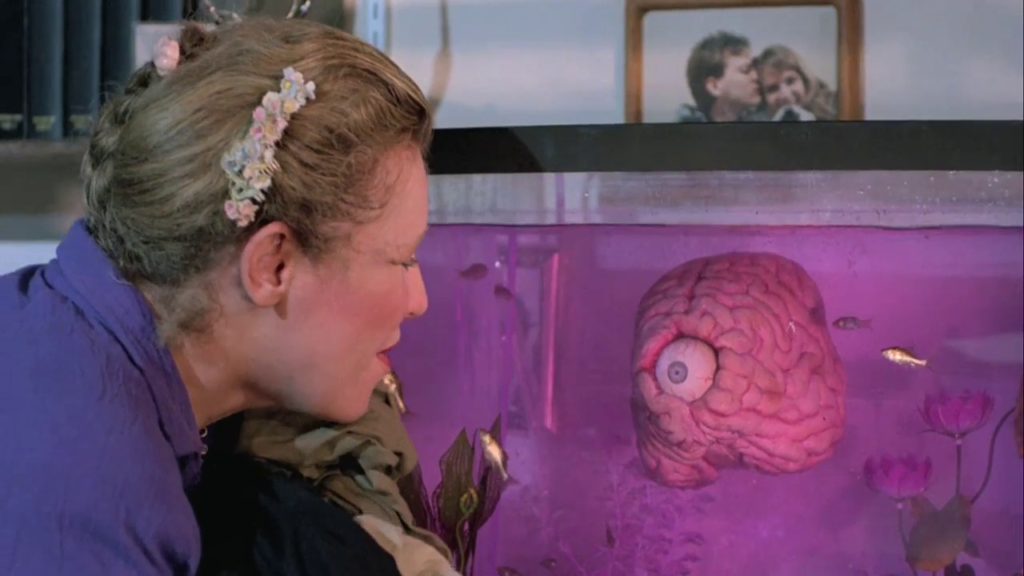 Jeffrey is planning to marry Elizabeth (played by Penthouse Pet Patty Mullen), a slightly overweight girl who has tried various diets but none have worked.
During Elizabeth's father's birthday party, he is given a lawn mower. Horror fans can already imagine where this is going: In a horror movie, a lawn mower is always a bad omen. Indeed, Elizabeth tries to explain to her father how to use the machine's remote control, not realizing that she is standing right in front of the lawn mower. Jeffrey tries to warn her, but she can't hear him. She turns on the machine and suffers one of the dumbest and most gruesome deaths I've ever seen on film.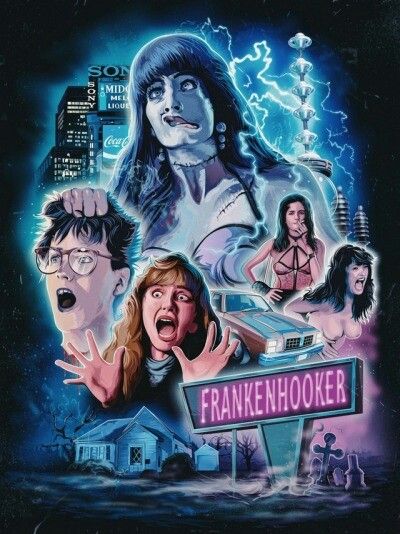 The grief
While the police try to collect the pieces of the girl, literally like a puzzle, the media is starting to cover the event. A reporter begins to ask about Elizabeth's missing body parts, which had not been found. Jeffrey denies any knowledge but we soon find out he's lying.
Jeffrey's mother expresses concern that her son seems not to have gotten over his girlfriend's death. But in reality, Jeffrey plans to use his knowledge of medicine and electricity to bring her back to life. We see him drawing electrical circuit diagrams on top of a schematic of human muscles, with Elizabeth's photo pasted over its head. In high school I studied electronics and I can say that the symbology used to draw the circuits is very realistic.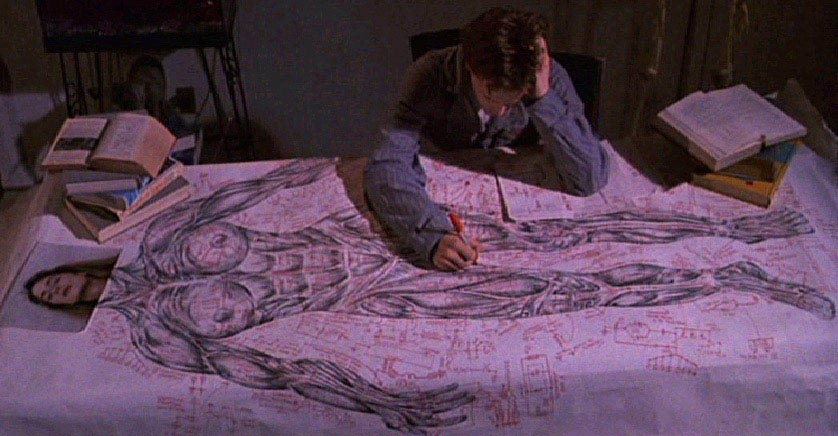 Jeffrey also goes on "dates" with Elizabeth's missing body parts. This is where we find out that he has been keeping them, in a special fluid of his invention, which preserves them. He also plans to get her the perfect body. To do this, he plans to use the body of a New York prostitute. But first he must find one.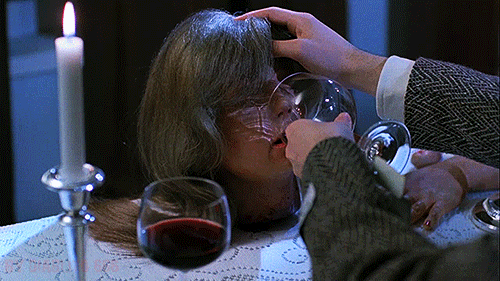 Another strange habit that Jeffrey has is to drill into his head until the drill reaches his brain. Apparently, that calms his nerves, helps him think, and basically gives him pleasure.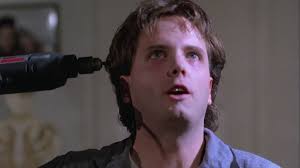 Looking for a hooker
The fact is that Jeffrey begins to talk with different prostitutes and with their pimp, a muscular Latino who they call Zorro. This Zorro also sells crack. This, along with a TV show, where a woman expresses concern about crack addiction among prostitutes, gives Jeffrey an idea.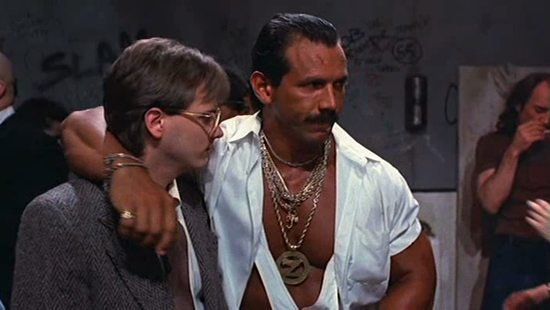 Jeffrey tricks Zorro into renting all of his girls to him for one night. Supposedly, he will play doctor, make a beauty contest, and the prettiest girl will be hired for a party for Jeffrey's brother.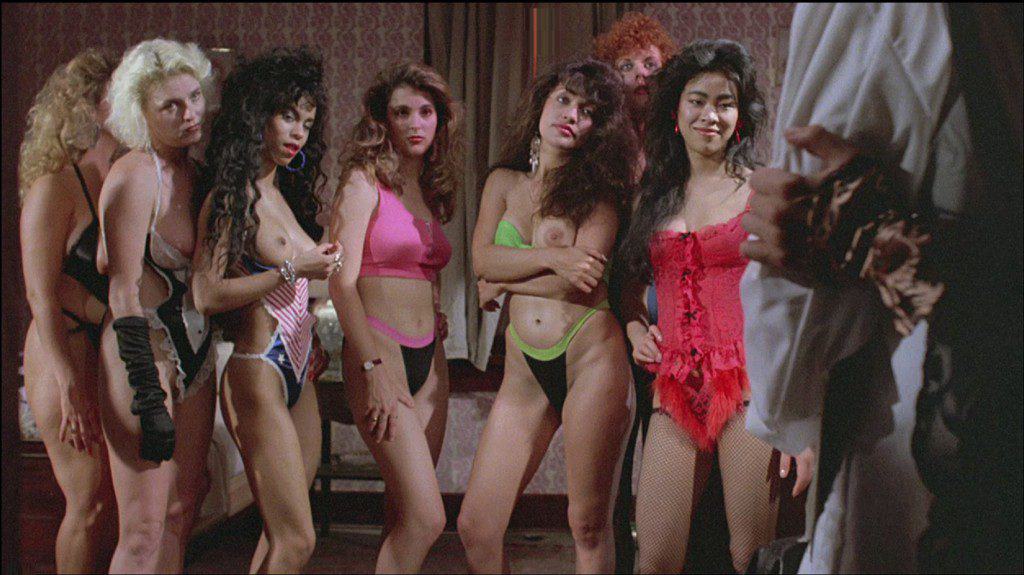 But in reality, Jeffrey has developed a super-crack that causes creatures that take it to explode. He plans to offer it to the "winner" and once she dies (he justifies himself by thinking that crack will kill her anyway) he will use her body to rebuild Elizabeth.
Playing doctor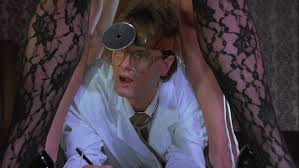 The plan seems to be going well, but when Jeffrey begins to examine the girls, he realizes that they all have "perfect" parts (and he may also have a fit of regret, it's not clear). However, while Jeffrey hesitates, the girls find the super-crack and start using it. Jeffrey tries to warn them, but it's too late: All the girls start exploding in a super hilarious way.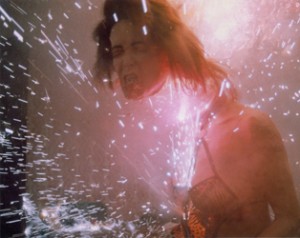 Zorro hears the commotion and tries to intervene, but when he opens the door, a prostitute's head hits him right in the face, knocking him unconscious.
Jeffrey promises to rebuild them all, but not before reviving Elizabeth. So he takes all the parts to his laboratory. There he reconstructs his girlfriend's body, using the best parts of each girl and keeps the rest in his fluid conservator. What follows is the classic scene that we have seen in every adaptation of Frankenstein: a storm, a lightning rod and a circuit that transfers electrical energy to the body to give it life.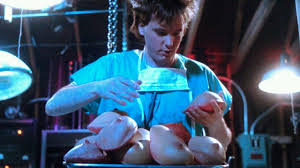 Fixing bugs
But something goes wrong: Elizabeth doesn't remember who she is and seems to have only parts of the other girls' consciences in her mind. Thus, she escapes from the laboratory and goes to the streets of New York, repeating the phrases that the other girls used to say (for example "Wanna date?"). Another very curious thing is that from time to time, she makes a strange grin that looks very funny.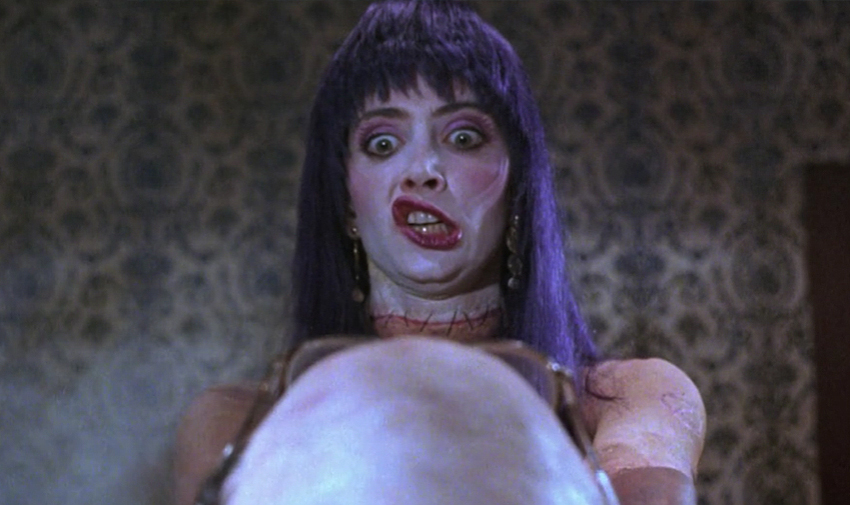 Many men accept the offer (despite the fact that the girl has seams all over her body) but having sex with her turns out to be lethal: They all die of an electric shock that makes them explode. What a way to die!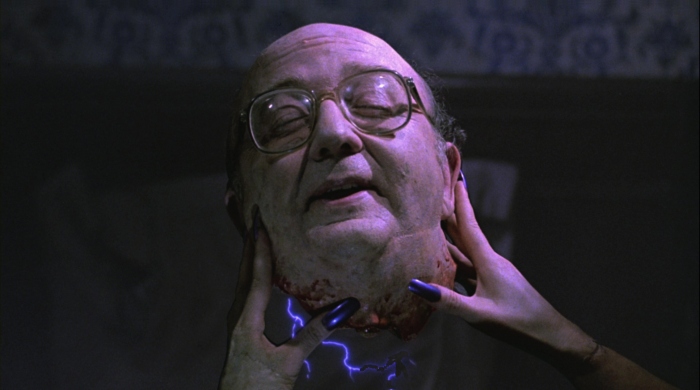 As part of her wanderings, the girl arrives at a bar, where Zorro recognizes his girls' parts. He punches her, causing her head to almost come off. But Jeffrey arrives to rescue her. He takes her back to his lab, sews her head back to her body, and gives her another electric shock. This time Elizabeth regains her memory but she doesn't like having a body that isn't hers.
The outcome
Jeffrey tries to explain, but at that moment Zorro arrives. At the same time, the parts of the other girls, which were preserved in that fluid, have merged with each other and become true body horrors. These monsters begin to attack Zorro. Will the characters be able to escape this nightmare? You'll have to watch it to find out.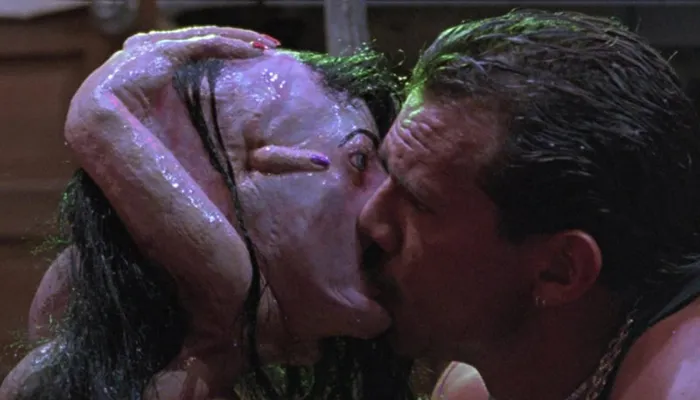 Here the trailer:
Bibliography:
https://en.wikipedia.org/wiki/Frankenhooker
---
My comic book, "My First Job" is now available in my e-shop:
Also available on the following platforms:
---
---