A Christmas Horror Story
This time I will talk about a film that presents us with a series of short horror (and humor) stories, intertwined with each other, including a short story, where we can enjoy William Shatner, playing an annoying radio host.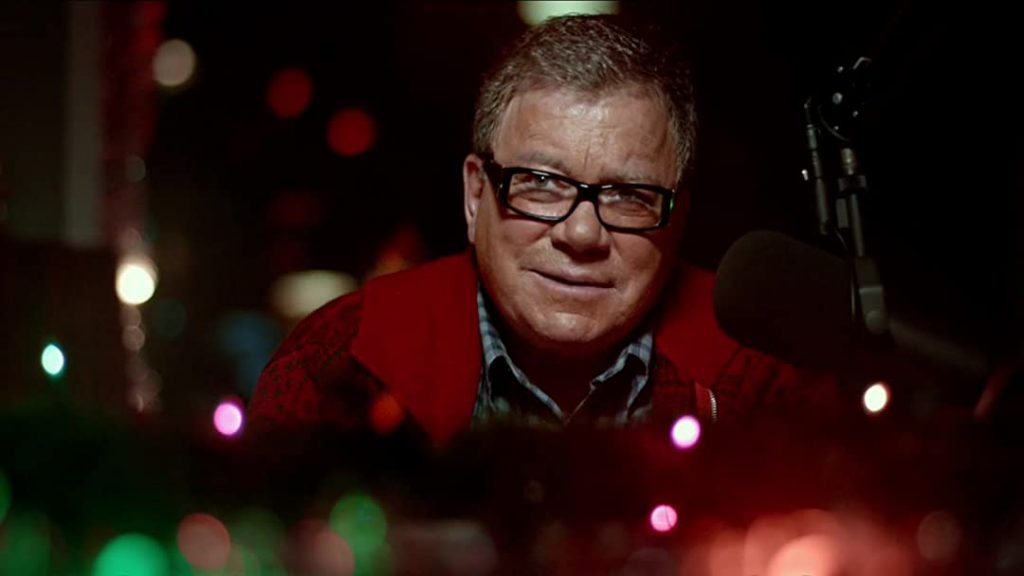 A tough Santa
In one story we follow the adventures of an unusual Santa Claus, who must face a horde of zombie elves and then Krampus himself, with a truly unexpected ending.
The kid is acting weird…
Another story presents us with a typical middle-class family. On a trip, they lost their little boy for a moment in a forest, where they went in search of a pine tree to use as a Christmas tree.
They eventually find their son, or so they think. The point is that the child begins to act strangely.
Especially striking is the way the kid gobbles up spaghetti like there's no tomorrow. But he doesn't stop there. The brat gets very harassing for his age with his… mother, and very aggressive with his father.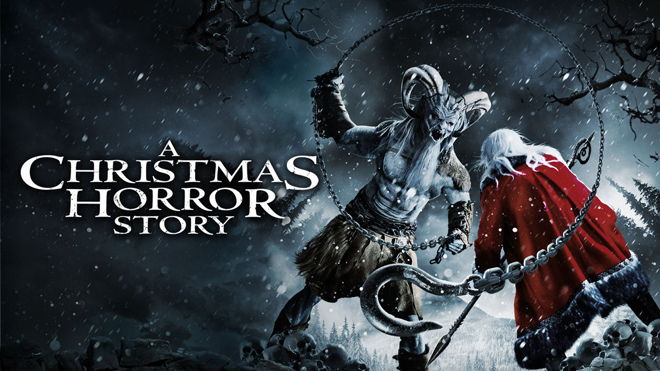 At first, her parents think he is just misbehaving. The father is the first to lose his temper, which causes a conflict with the mother since, apparently, it is not the first time. The man tries to make amends with the child, but of course, that is not going to work.
They soon discover that the creature they have at home is not their son. It will be necessary to go into the forest again to recover him and… to return the false child. It seems easy. Doesn't it?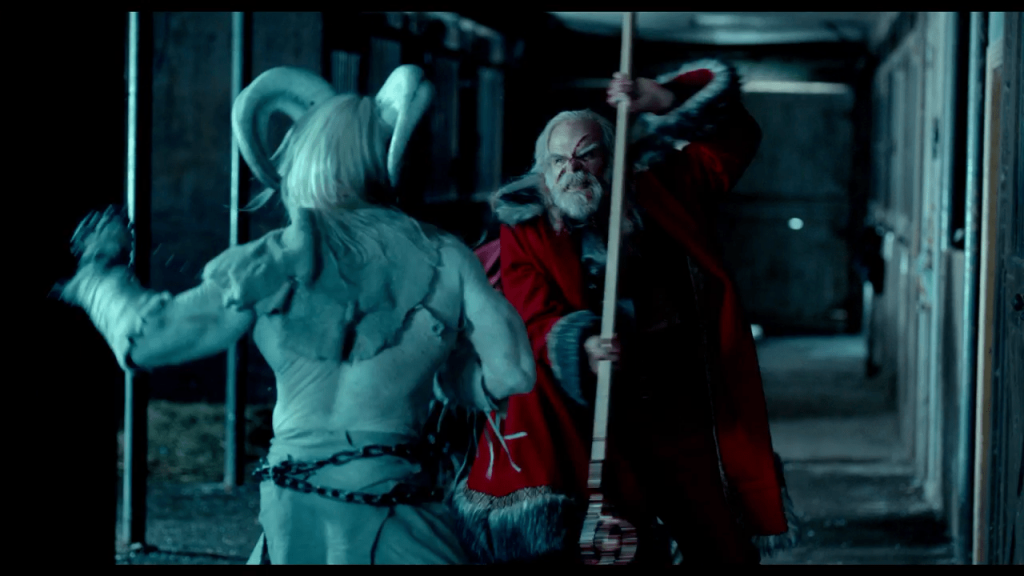 A Christmas at school?
In another story, a group of teenagers decide to break into their school, in the middle of the night, to investigate a murder that occurred there the previous year. Strange way to spend Christmas!
In any case, while thid guys are filming their documentary in the basements of the school, they tell us that there used to be a convent there, where they cared for single mothers.
One of those girls had said that she had gotten pregnant as a virgin, but no one believed her. This girl had died, trying to have an abortion, and her spirit was still haunting those cellars.
The crew finish filming and decide to leave, but the (stolen) keys don't work. As they try to find a solution, strange things begin to happen in this dark basement.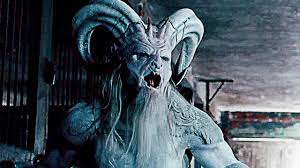 The Rich Aunt
In another story, Krampus chases a greedy family, who had traveled several miles, to an old aunt's house, to try to scam her. In the midst of the persecution, the family members begin to lose hope and start to confess their sins.
Here the trailer:
Bibliography
https://es.wikipedia.org/wiki/A_Christmas_Horror_Story
---
My comic book, "My First Job" is now available in my e-shop:
Also available on the following platforms:
---
---