Vampires, werewolves, specters and of course, a love triangle
This time I will talk about another horror movie that is an icon from the '80s: Fright night.
Tom Holland directed this movie, which came out in 1985. Tommy Lee Wallace directed a sequel, which I'll probably talk about soon.
As a curious fact, both the name and the concept of the character Peter Vincent are inspired by two of the most famous actors in horror movies: Vincent Price and Peter Cushing.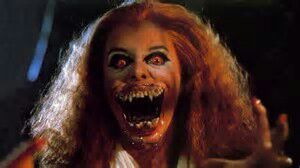 Other versions
In India, in 1989, a remake called Wohi Bhayank Raat was made. In Hong Kong, in 1986, another remake called Kai xin gui jing was made. Finally, in 2011, they made another remake with the same title.
Before we continue, spoiler alert: If you're thinking of watching the movie, you should stop reading now.
The Plot
We start at Charley Brewster's room. Charley, played by William Ragsdale, is a teenager who is a fan of horror movies. Here we see him trying to convince his girlfriend, Amy Paterson (played by Amanda Bearse) to have sex. At the same time the television is on and tuning to a channel where they 're broadcasting a program hosted by actor Peter Vincent, played by Rody McDowall (more on this character later). In that program, the actor presents classic horror films, some starring him.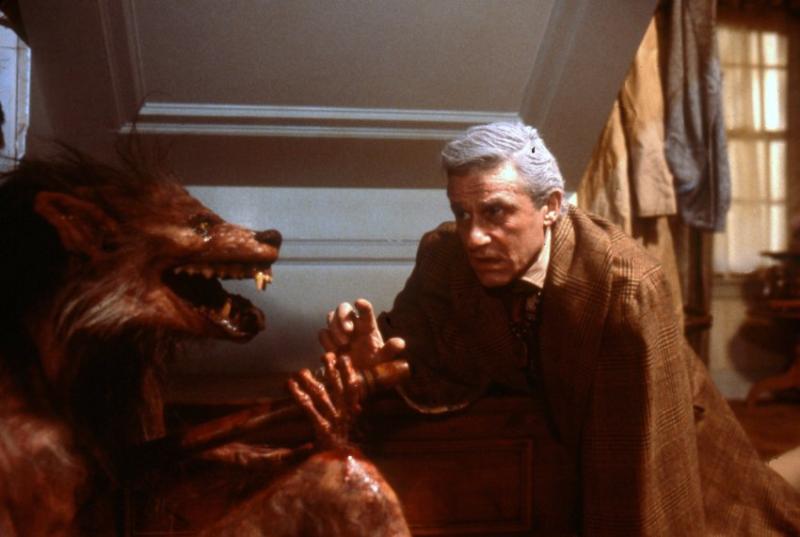 The fact is that the girl is not very cooperative and, since he is not going to have sex, Charley distracts himself by looking out the window. Then he sees his new neighbor, who has just moved in, carrying a coffin into the house. He also sees a man (played by Billy Cole), who later turns out to be a specter. Charley tries to draw Amy's attention to what's going on outside, but the girl doesn't take it well and breaks up with him.
Later, spying again on his neighbor, Jerry Danbridge, played by Chris Sarandon, Charley sees him biting the neck of a teenage girl. The next day the girl is found dead.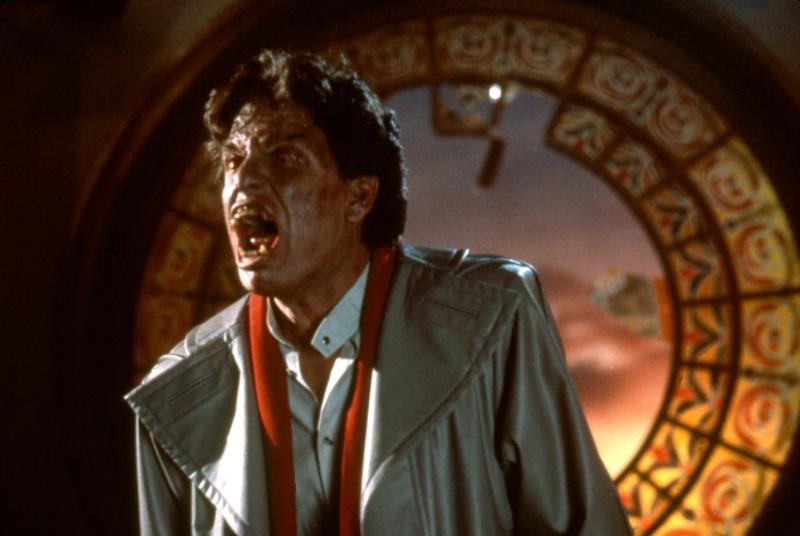 Charley does not find it very difficult to understand what is happening. He tries to tell his mother, then his friend, "Evil" Ed (played by Stephen Geoffreys), but they don't believe him. He tries with his ex-girlfriend, but she interprets it as a trick to win her back. Then he tries with the police and it doesn't go much better.
The worst thing is that Danbridge knows that he knows and tries to kill him. Charley manages to escape and contacts Peter Vincent: The actor, on his show, usually talks about monsters as if they really existed. For that reason, Charley believes that he is his last hope. But when he talks to Peter Vincent, he quickly discovers that everything the actor does is part of the show: He doesn't really believe in vampires.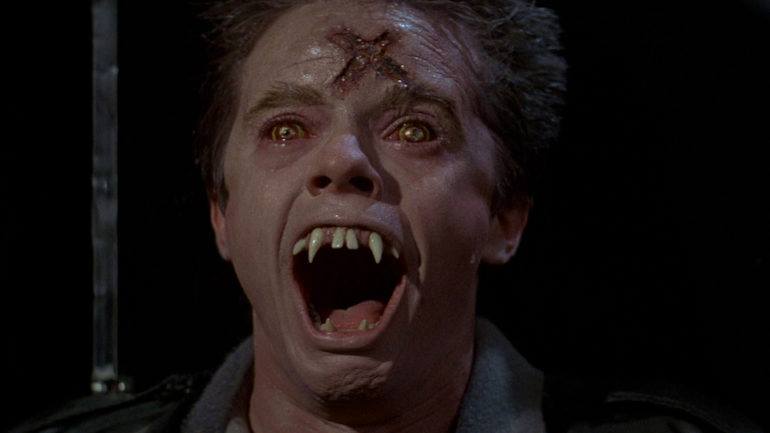 Charley manages to convince Peter Vincent to put Danbridge through some "tests", to find out if he is a vampire, but the monster manages to pass as a normal human being.
After that, Danbridge turns Evil Ed into a vampire and sends him to kill Peter Vincent. The actor defeats him and is thus convinced that Charley is right and decides to help him.
Later, Danbridge seduces Amy, in the middle of a disco, to the sound of a very eighties song. Thus, Amy becomes a vampire.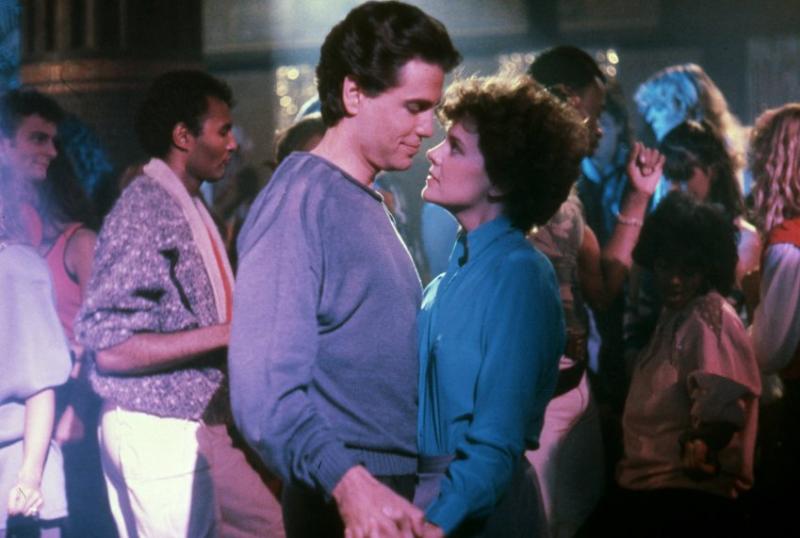 Now, Charley has to save the world and rescue his beloved, relying only on the help of Peter Vincent, who has never fought vampires outside of fiction. Will he be able to defeat evil and have sex? You'll have to watch it to find out.
Here the trailer:
Bibliography:
https://es.wikipedia.org/wiki/Fright_Night_(pel%C3%ADcula_de_1985)
---
My comic book, "My First Job" is now available in my e-shop:
Also available on the following platforms:
---
---