Cornudo – 3D Version: First Renders
I decided to update this post and add a 3D view of the character. Here we go!
This is the 3D version of the sexually ambiguous and perverse (albeit very silly) demon whose name no one can pronounce well, but who everyone calls Cornudo. As I mentioned in my post: first sketches, I twisted his horns, gave him a more ghastly look, and replaced his tattered clothes with an apron made out of bone. Here the first renders. Enjoy it!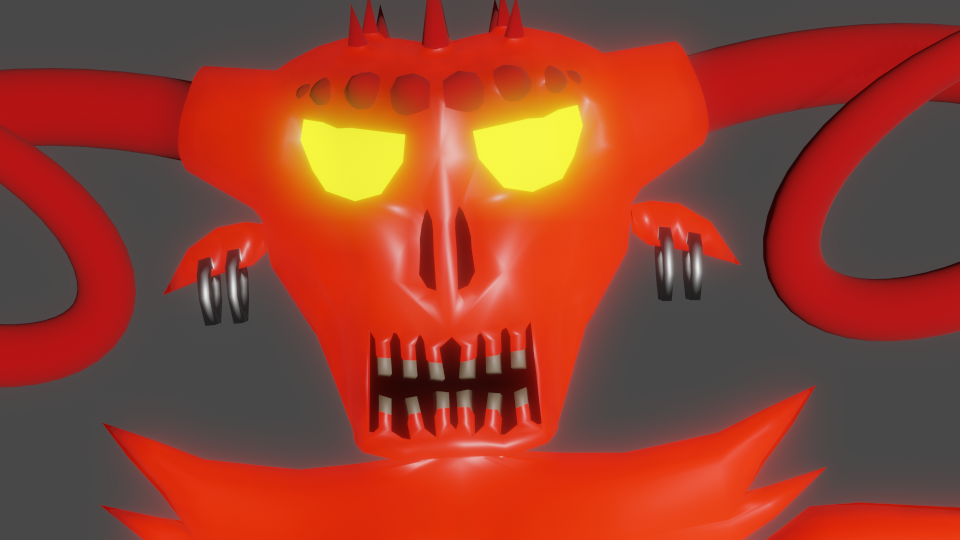 If you don't know what I'm talking about, take a look at the first part.
Here the 3d view:
---
My comic book, "My First Job" is now available in my e-shop:
Also available on the following platforms:
---
---